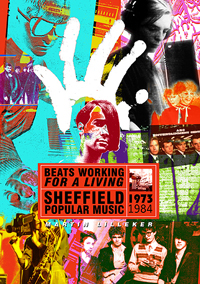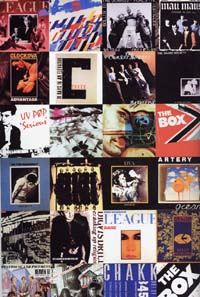 The perfect compliment to Made In Sheffield.
The brilliant new book BEATS WORKING FOR A LIVING The Story Of Popular Music In Sheffield
1973 to 1984 is now available here

it has been written by Martin Lilleker, who has a unique insight into that period having been the local music journalist for Sheffield since 1978. He also features in the Made In Sheffield film.
This comprehensive book



in the right-hand column to preview) is packed full of fascinating info, anecdotes and photos from the bands (over 350 mentioned) from that golden age of Sheffield music including the famous and not so famous.
Included with the book is a FREE CD featuring tracks by: Artery (including Into The Garden), Chakk, They Must Be Russians, The Comsat Angels, 2.3, Vena Cava,
Vice Versa, Pulp (with Death Comes To Town, a track never released before), Mau Maus, Disease, Hula, The Negatives,
I'm So Hollow, The Extras, In The Nursery, Graph, Stunt Kites, Dig Vis Drill, The Box, Artery, I'm So Hollow and The Past 7 Days.

It is available from our SHOP section at £20.00 excl. P&P
(please note this is a heavy 300 page book)